Specification:
1. Wire Dia: 0.075mm
2. Mesh Count: 50mesh/inch
3. Aperture: 0.433mm
4. Open Area: 73%
5. Material: hastelloy X wire
6. Weight: 0.15kgs/m2
7. Weave type: plain weave
8. Packing: waterproof paper with plastic cloth,then into plywooden box.
Hastelloy Wire has  resistant to hydrochloric acid at all concentrations and temperatures including the boiling points, and also hydrogen chloride gas.
9.products pctures: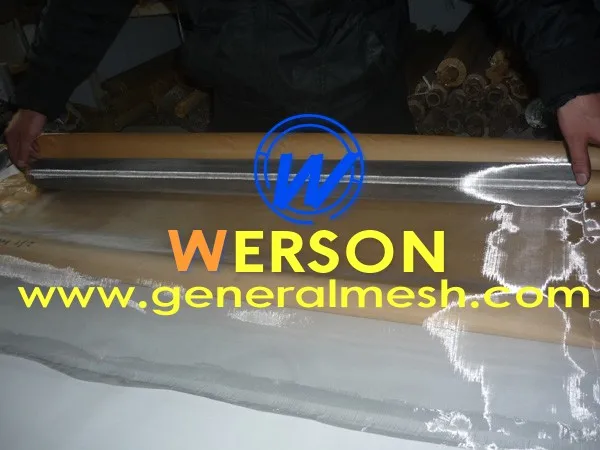 10. Roll size :
1.02m wide x 30.5m length
1.22m wide x 30.5m length
http://www.generalmesh.com www.generalmesh.com/blog/
MP:86-137-2282-3064| Skype:jennis01 | Wechat: 13722823064
Tel: +86-318-855784 | Fax: +86-318-7757320
Whatsapp: +8613722823064 |Viber : +8613722823064
E-mail: sales@geneneralmesh.com