Specification:
1. Mesh Count: 200mesh/inch
2. Wire Dia: 0.05mm
3. Width Opening: 0.077mm
4. Open Area: 36.8%
5. Weight: 0.26kgs/m2
Nichrome Wire Mesh is widely used to process heat tratment for electronic parts and components. Nickel Chromium Wire Meshes have many advantages, such as deformation ability, thermal stability, mechanical character, shockproof ability in thermal state and anti-oxidization.
For heating, resistance Conveyor Belt must be stable in air when hot.
Nichrome Wire Cloth is an ideal material, because it has relatively high resistance and forms an adherent layer of chromium oxide when it is heated for the first time. Material beneath the Conveyor Belt will not oxidize, preventing the Conveyor Belt from breaking or burning out. So Nickel Chromium Wire Mesh is good for anti-corrosion and high resistant co-efficiency. So Nickel Chromium Wire Cloth is applicable for heat treatment, air-carbon furnace, chemical industry, machinery, metallurgy.
Weave Pattern: plain weave, twill weave.
Application:
1) Heating Elements;
2) High-Temperatures Uses;
3) Igniters;
Packing: waterproof paper with plastic cloth,then put into wooden box.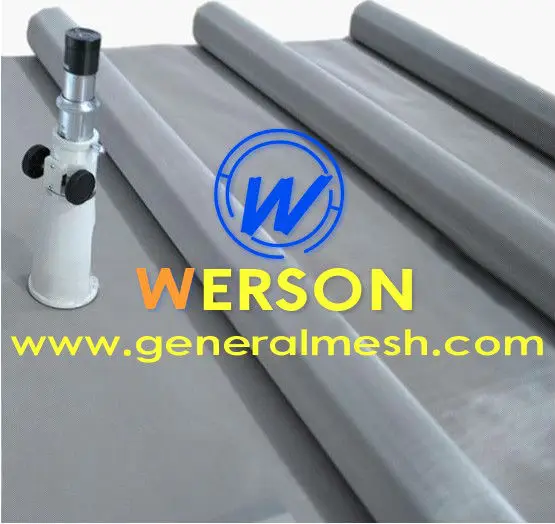 http://www.generalmesh.com www.generalmesh.com/blog/
MP:86-137-2282-3064| Skype:jennis01 | Wechat: 13722823064
Tel: +86-318-855784 | Fax: +86-318-7757320
Whatsapp: +8613722823064 |Viber : +8613722823064
E-mail: sales@geneneralmesh.com